We had our first gigs last week. The first was very interesting due to the little bar we played at. We were supposed to play acoustic but to excited so we tried to fit all our instruments and drumkit behind the bar.
The second was at a lovely cinema place, it went very very very well.
Wednesday we played at Paradiso,another Cinematic event (our music might be suitable for cinema I guess..). We had to improvise to old tapes from Amsterdam begin 20th century. We had fun, although we mostly played our songs in random order.
Yes we are enjoying ourselves, playing, writing and performing. Here is our little photo diary of past week, enjoy;
Nieuwe Anita by Linda van Schooten
Smart Project Space by Iris van Vliet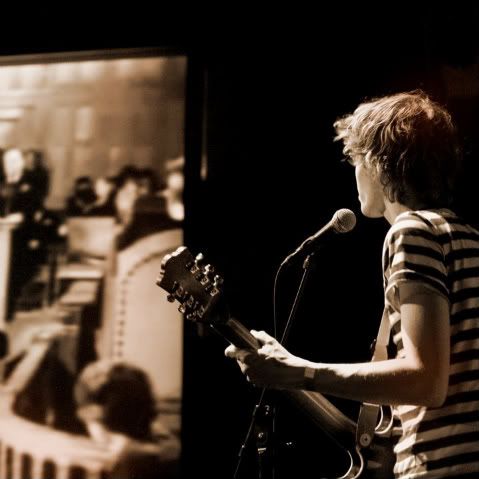 Paradiso by Iris van Vliet